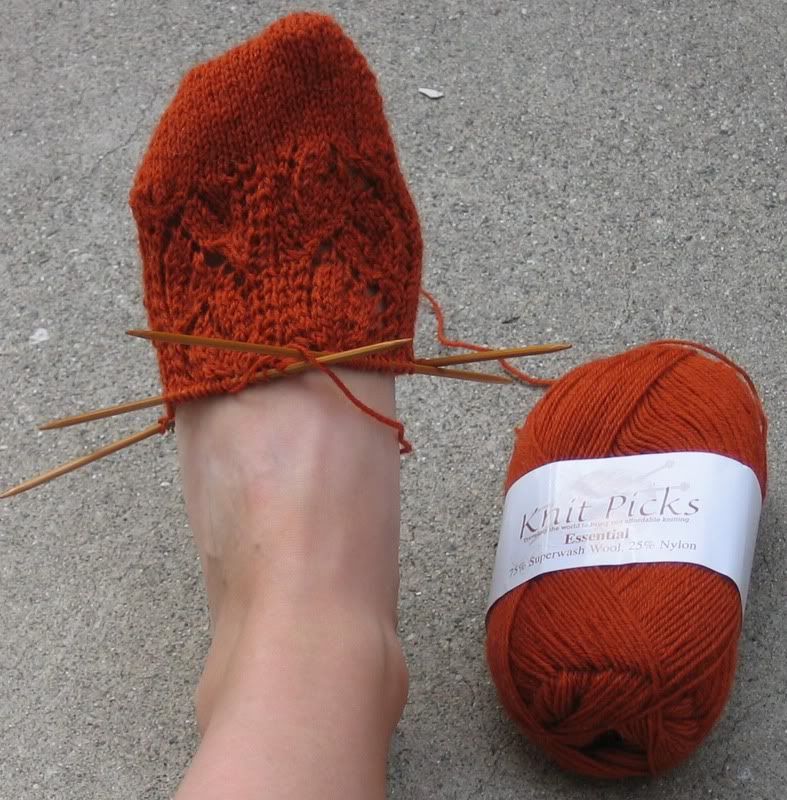 I can already tell these socks are going to be pretty!
Yarn: Knitpicks Essential in pumpkin. Needles: Size 2
Progress: My gauge is about half a stitch off which was making for a slightly loose sock (no, I don't own size 1 needles and yes I should)
SO, even though I have a tall foot I did the repeats for a small foot. I just turned the heel and the sock fits really well. It's perfect. Again, thanks for the pattern.
Good luck on the walk and I look forward to seeing more socks in this KAL!